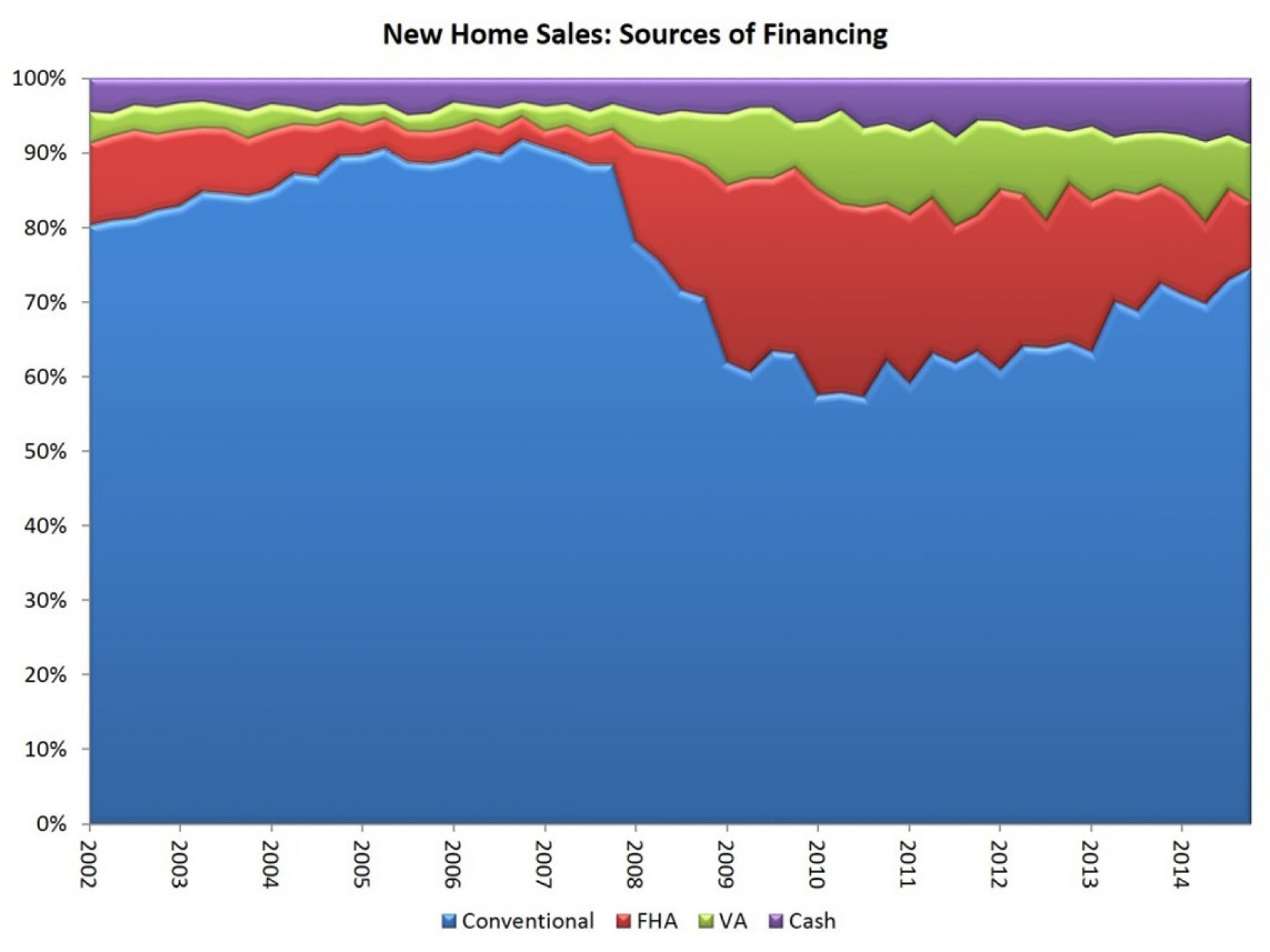 Conventional Financing Gains Ground
In another sign of the increasing health of the housing market, the share of mortgage financing made through conventional loans continues to expand. In 2011, at a low point, the share of conventional financing was 62% while preliminary estimates for 2014 indicate that that figure has climbed to 72%. At its recent peak in 2006/2007, conventional financing accounted for approximately 90% of all mortgages.
From a broad view, the U.S. housing market looks very healthy. Demand is high, employment and wages are growing, and mortgage rates are low.
There is currently much debate on the direction of the housing market. Did we bounce back off the bottom too fast? What inning are we in? 3rd? 6th? While there
While most prognosticators are predicting improved housing market conditions in 2015, there are still some risk factors which could derail the recovery. In the following article, five potential obstacles to