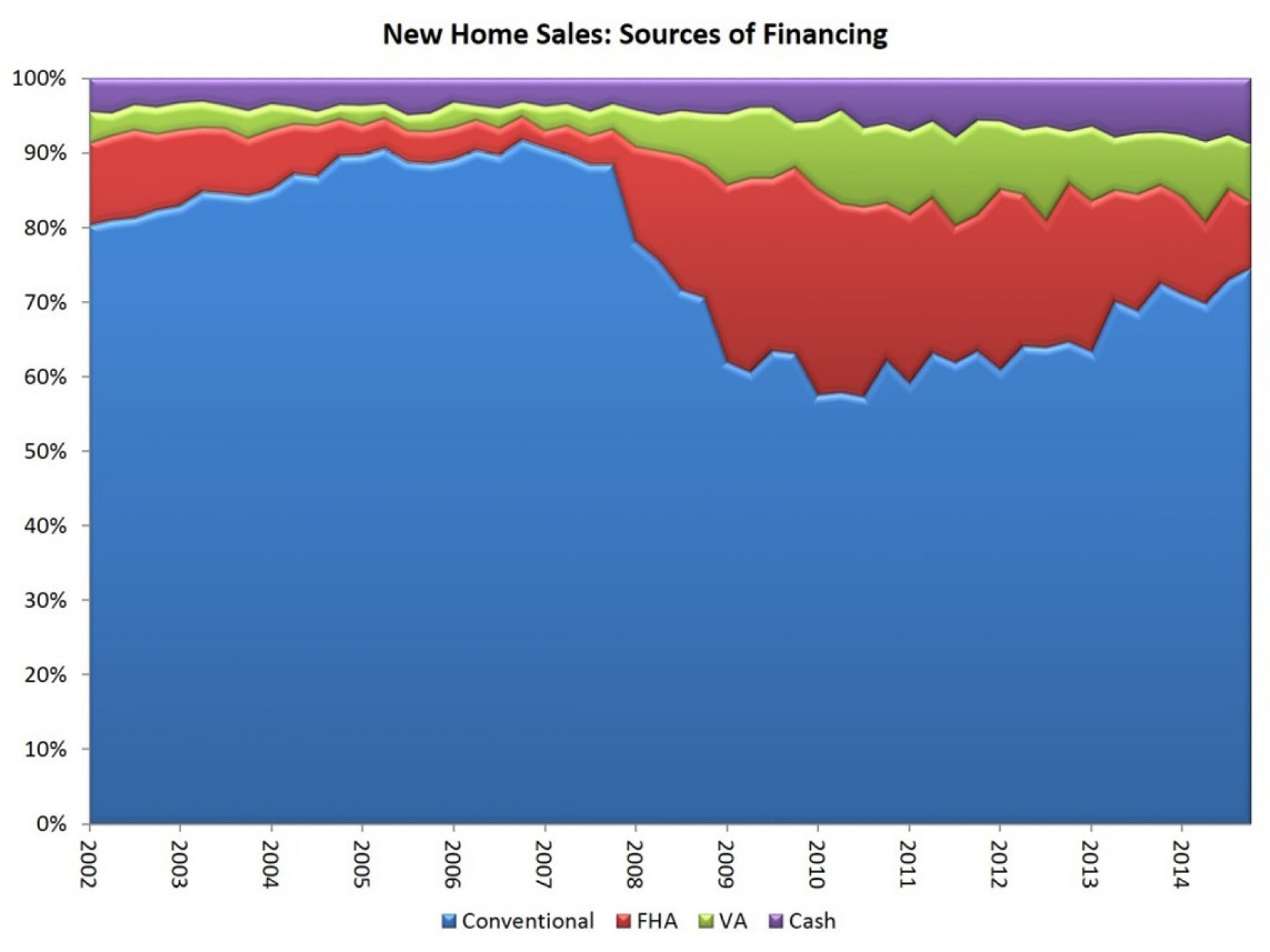 Conventional Financing Gains Ground
In another sign of the increasing health of the housing market, the share of mortgage financing made through conventional loans continues to expand. In 2011, at a low point, the share of conventional financing was 62% while preliminary estimates for 2014 indicate that that figure has climbed to 72%. At its recent peak in 2006/2007, conventional financing accounted for approximately 90% of all mortgages.
There is no doubt that the foreign investor has played an out-sized role in the high-end of the housing market over the past few years, but their willingness to keep
From a broad view, the U.S. housing market looks very healthy. Demand is high, employment and wages are growing, and mortgage rates are low.