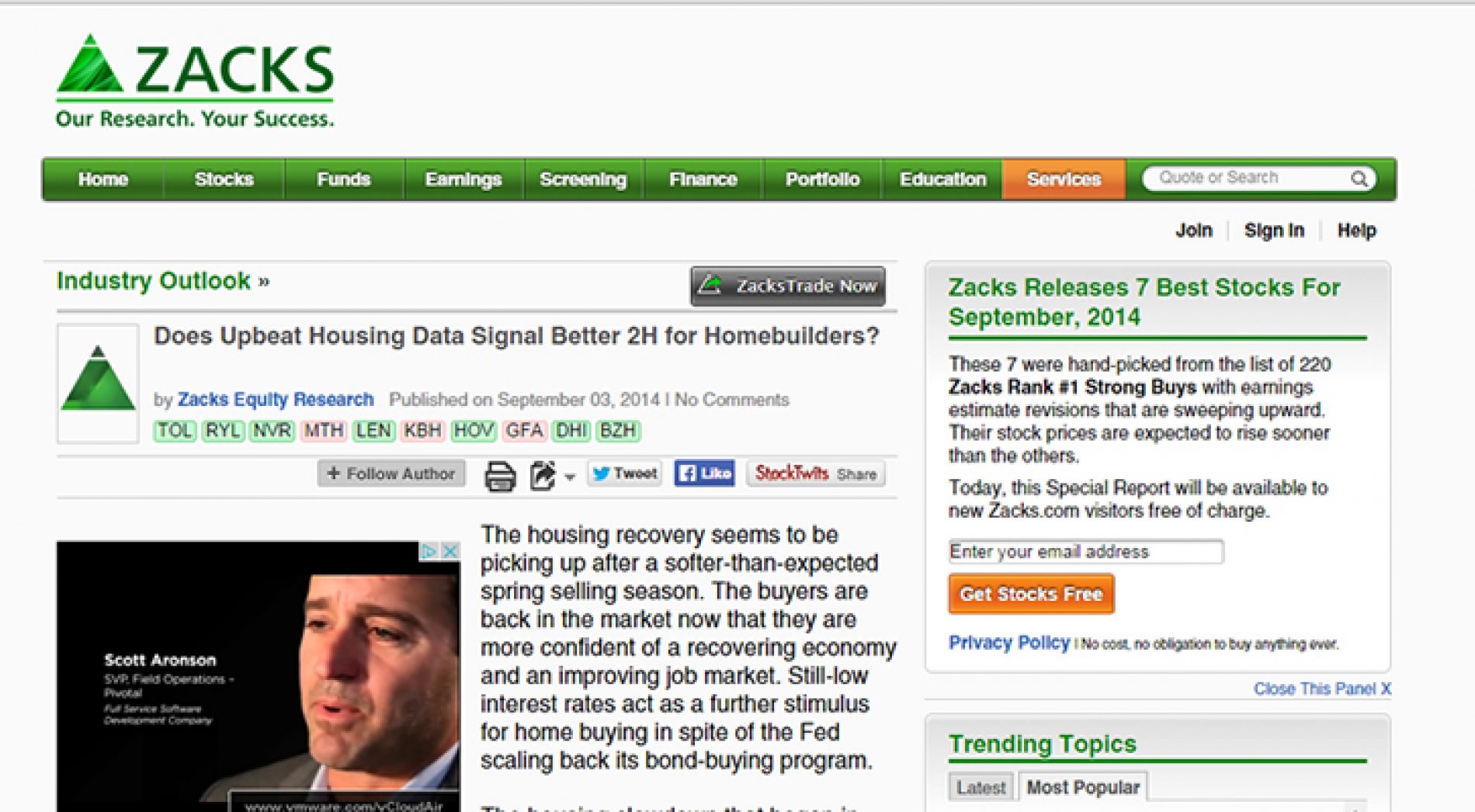 Stage Set for a Strong Second Half of 2014?
In this article from Zacks, many of the factors affecting the housing market outlook for the remainder of the year are examined along with how some of the various public builders are positioned under the current market dynamics.
According to data compiled by the Federal Reserve Bank of New York, the 10-year term premium moved above zero for the first time in 10 months on the 14th of
By Kelsi Maree Borland LOS ANGELES—Single-family developers are becoming more optimistic about the home market as a result of loosened regulations from the new administration, GlobeSt.com reports in this EXCLUSIVE
Sales of luxury homes in most parts of the U.S. have continued to increase over the last year, according to an analysis of more than 40 high-end counties in 16 states, despite concerns from some analysts about a slowdown.