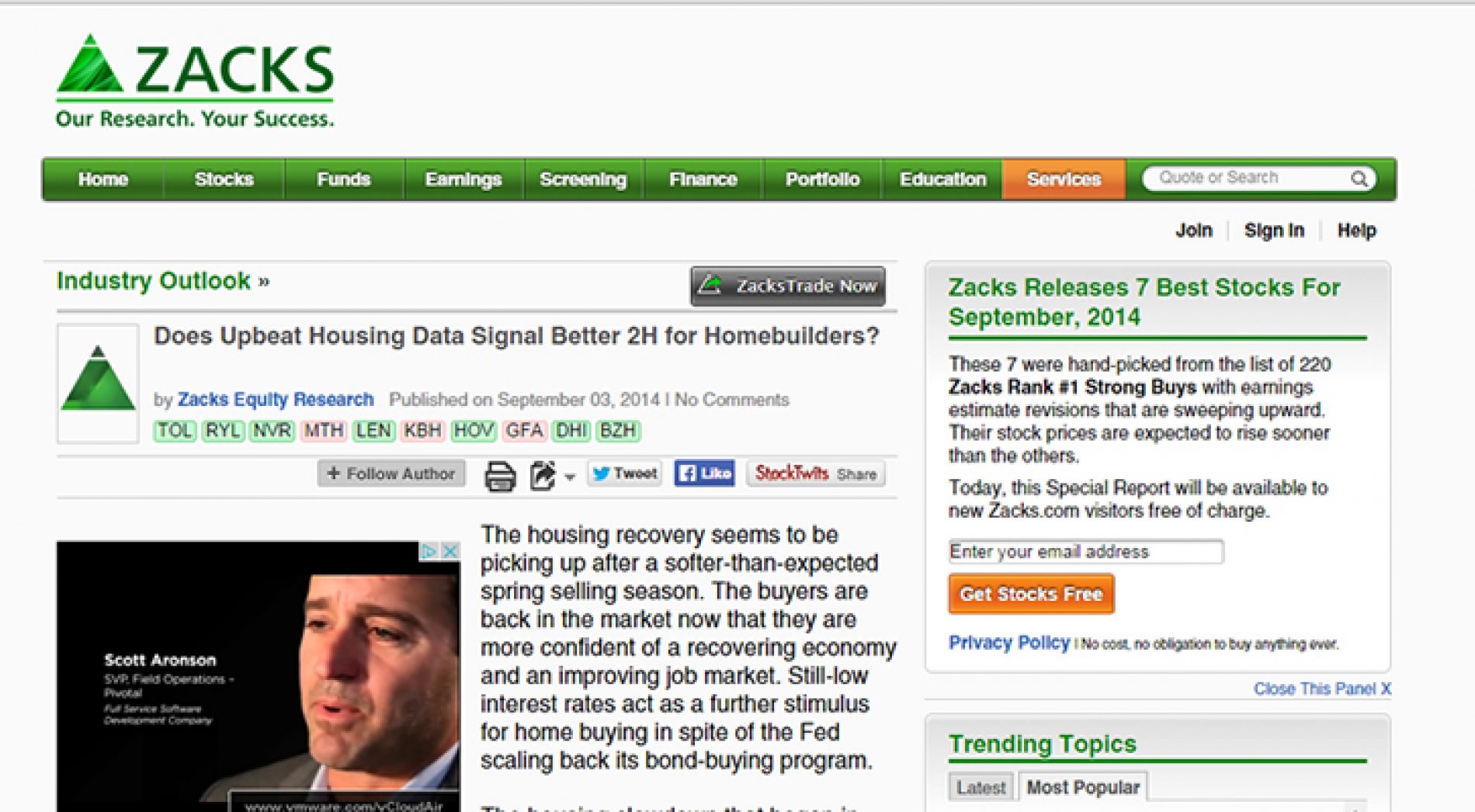 Stage Set for a Strong Second Half of 2014?
In this article from Zacks, many of the factors affecting the housing market outlook for the remainder of the year are examined along with how some of the various public builders are positioned under the current market dynamics.
Construction of new homes in the United States climbed 13.7% in October, the biggest jump in a year, as builders broke ground on more apartments and single-family houses.
When a Nobel-prize winner shrugs his shoulders, and says, "I don't know … " to a question directly related to his field, it gives you pause. Which is what economist,