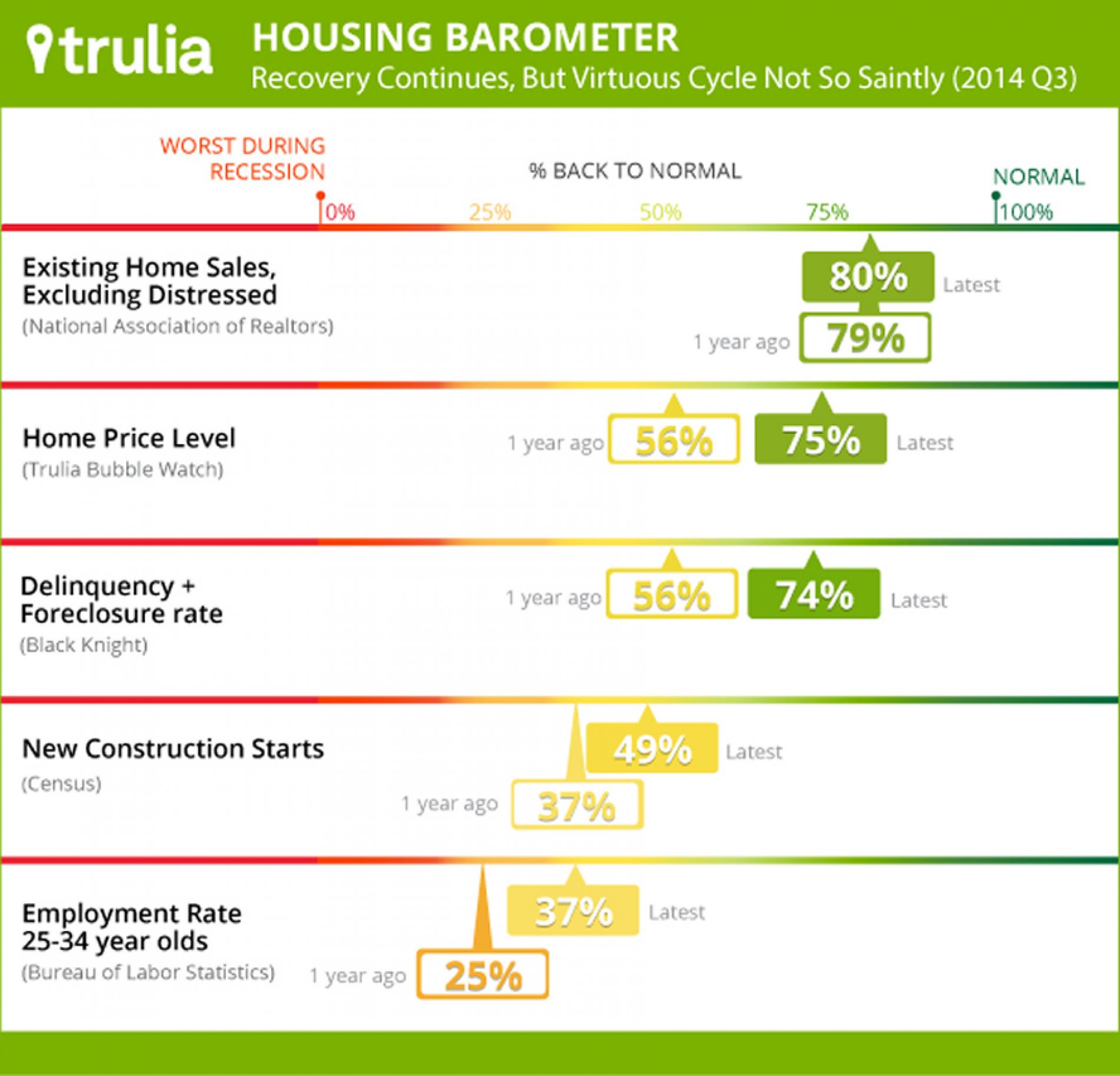 Status of Recovery?
In this snapshot of where we are on the road towards a "normalized" housing market, Trulia chief economist Jed Kolko examines five key factors that impact the market. Bottom line – the absence of the first-time buyer, due to low employment rates among the 25 – 34 year-old demographic, continues to hold back the robustness of the recovery.
Starts dropped in May by 11% from April and came in at an annualized rate of 1.04 million units. The April starts figure was a seven-year high. Despite the drop,
The number of sales of existing homes this year is expected to reach nearly 5.5 million – the highest since 2006 – but inventory is down. According to real estate
From a broad view, the U.S. housing market looks very healthy. Demand is high, employment and wages are growing, and mortgage rates are low.