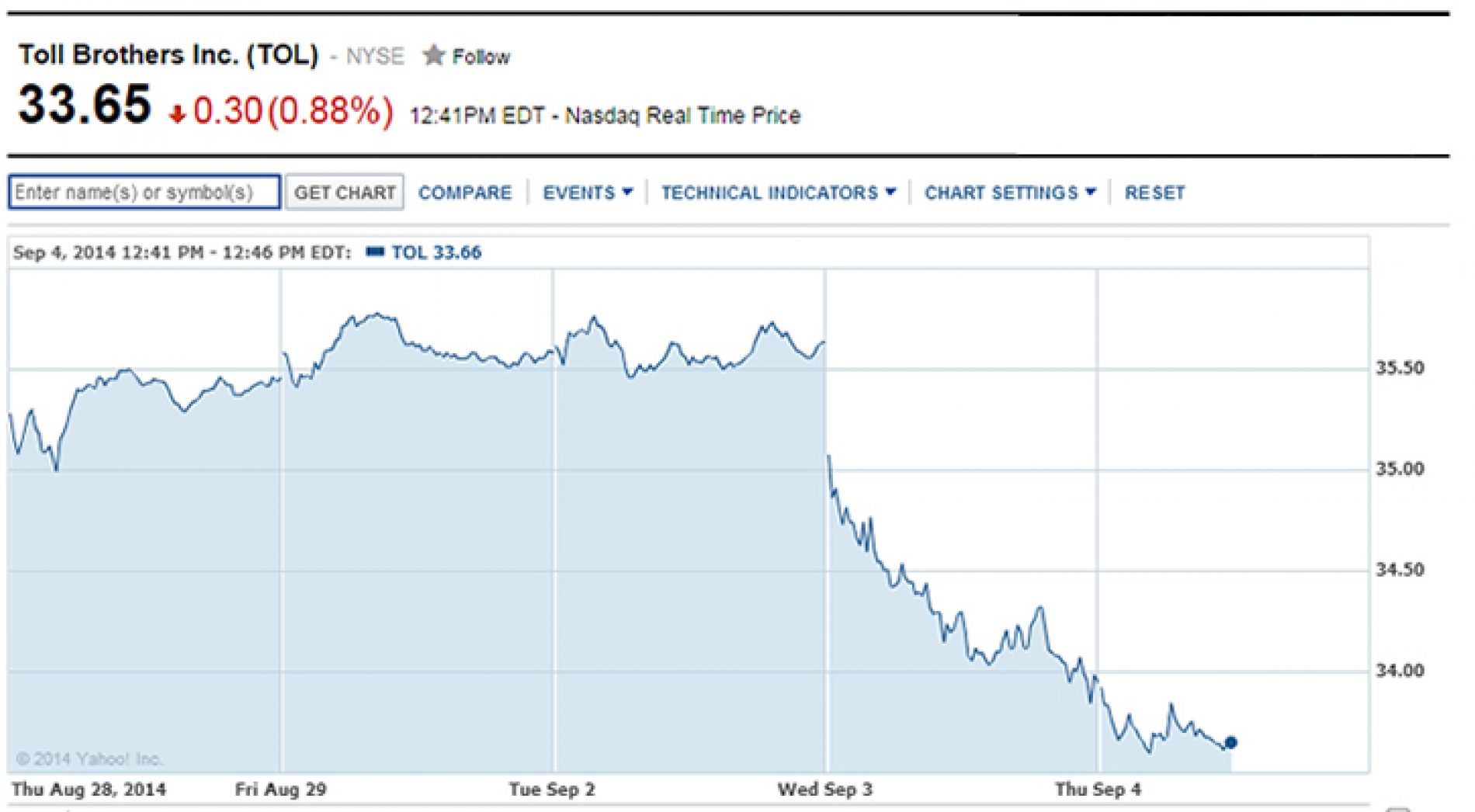 Toll Doubles Profit in 3Q 2104, Stock Drops?
Although the current quarter was a strong one for Toll primarily due to its ability to compress overhead and selling expenses, the stock took a hit as a result of order drops, which the market took as a sign of portending weakness in revenue in the quarters ahead, especially in the face of seemingly diminishing pricing power.
A $5.7 billion deal would create the nation's No. 1 builder by revenue, and challenge D.R. Horton from the current recovery to the next.
Number 11 (in terms of unit sales volume) ranked Standard Pacific and Number 5 ranked Ryland announced plans to merge. The post-merger entity will be the 4th largest homebuilding company
Among the cohort of new, publicly-traded homebuilders this cycle are UCP and Century Communities. In this Builder Magazine article, a deeper look is taken into the origins and philosophies of