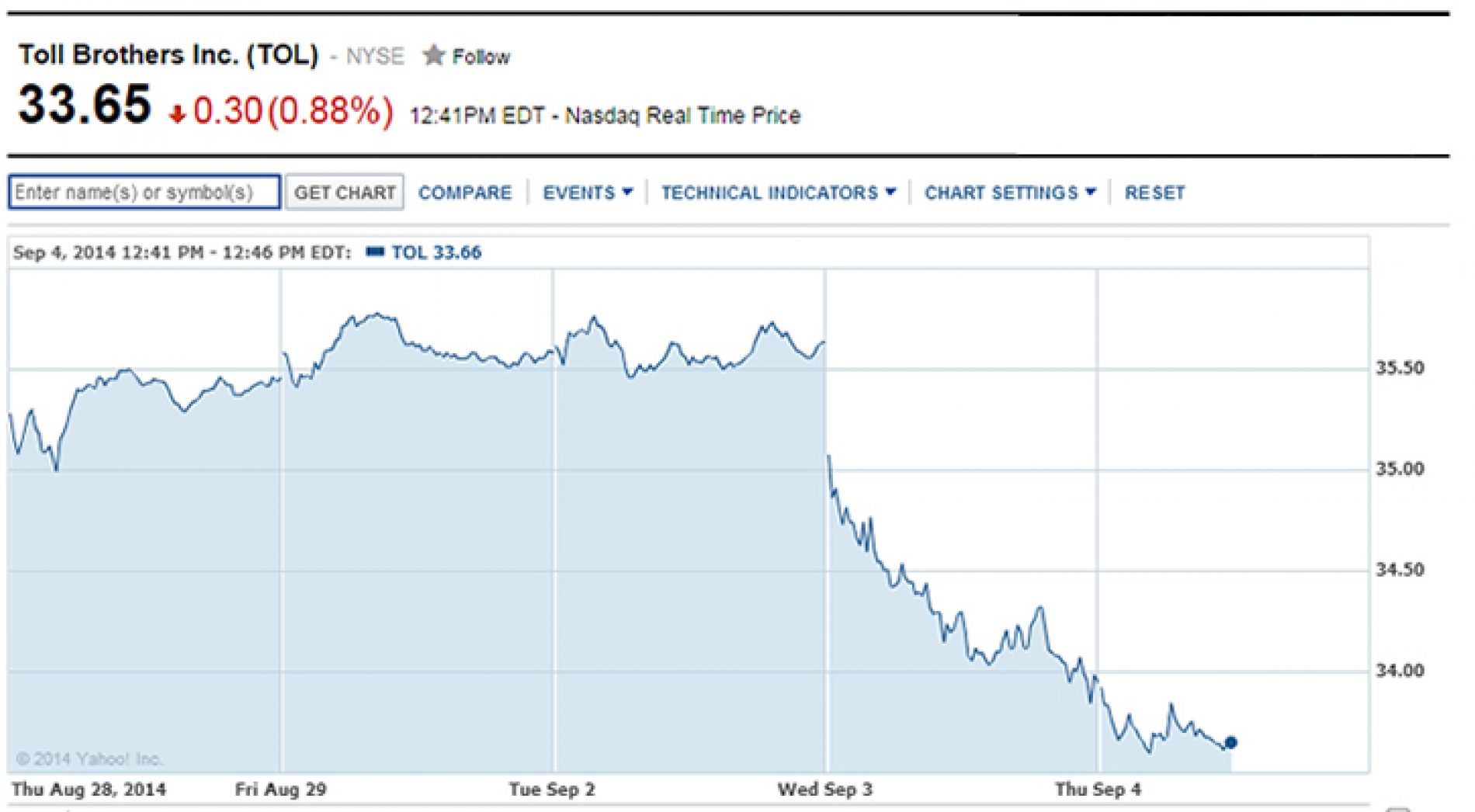 Toll Doubles Profit in 3Q 2104, Stock Drops?
Although the current quarter was a strong one for Toll primarily due to its ability to compress overhead and selling expenses, the stock took a hit as a result of order drops, which the market took as a sign of portending weakness in revenue in the quarters ahead, especially in the face of seemingly diminishing pricing power.
M.D.C. Holdings (NYSE:MDC), Denver, parent of Richmond American Homes, on Wednesday reported net income of $40.4 million, or $0.78 per share, for the fourth quarter ended Dec. 31, 2016. The
The New Home Company has been named the Fastest Growing Public Company in Orange County on a list published by the Orange County Business Journal.