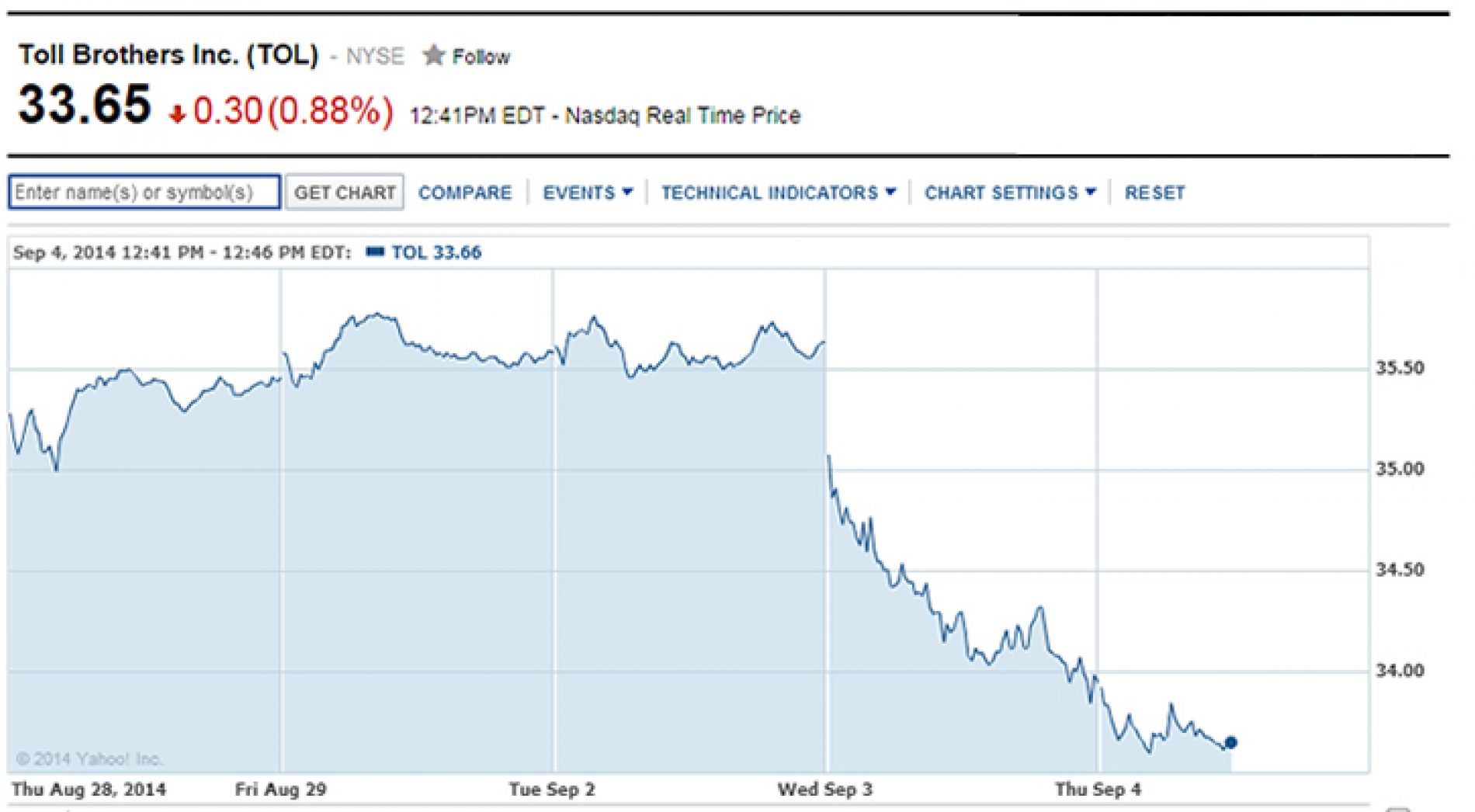 Toll Doubles Profit in 3Q 2104, Stock Drops?
Although the current quarter was a strong one for Toll primarily due to its ability to compress overhead and selling expenses, the stock took a hit as a result of order drops, which the market took as a sign of portending weakness in revenue in the quarters ahead, especially in the face of seemingly diminishing pricing power.
Just as there is seasonality with regard to home sales, with much of the annual activity occurring during the "spring" selling season (typically between after the Super Bowl through August),
States with sunny climates, including California, are expected to drive homebuilder growth next year according to various homebuilding analysts. With job growth that is outperforming the market and overall greater
The New Home Company has been named the Fastest Growing Public Company in Orange County on a list published by the Orange County Business Journal.