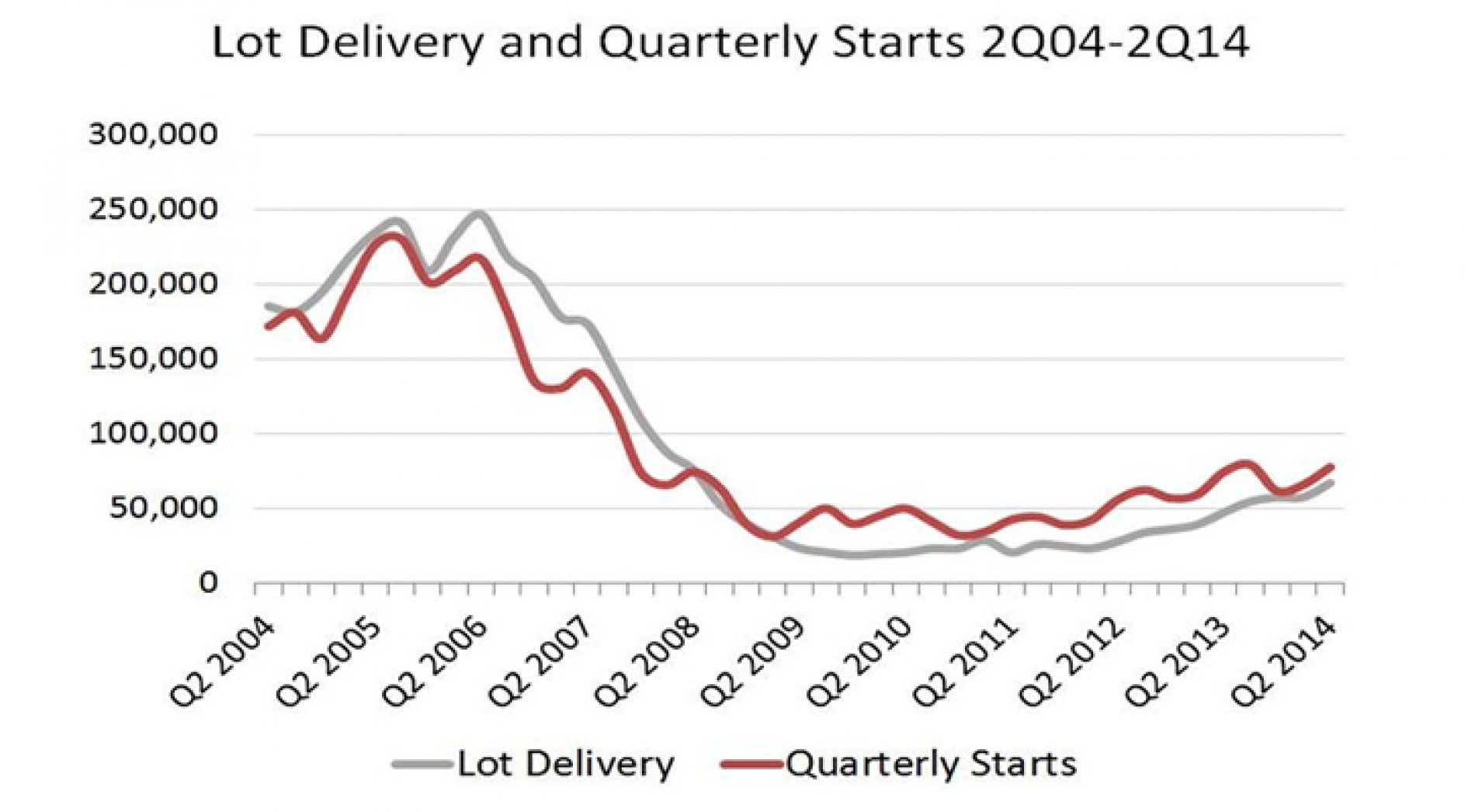 Lot Production on Upward Trend
In the depths of the housing cycle, lot production nationwide was virtually nonexistent. As the housing recovery progresses, the finished lot creation machine seeks to keep up with builder housing starts. Of note, in California, lot production has caught up to housing starts, which should help ease supply concerns going forward in this region.
Developer City Ventures received a 4 – 1 preliminary Alhambra City Council vote on Tuesday, May 12th, to approve the Midwick Collection development consisting of 70 residential units located at
Touchstone Communities announced the approval of the 73.9-acre master planned community, located in Valley Center, California, by the San Diego County Board of Supervisors.
TRI Pointe Homes acquires 199 lots in the Five Knolls masterplan in the Santa Clarita Valley area of Los Angeles County. Pricing on TRI Pointe's Grayson at Five Knolls project