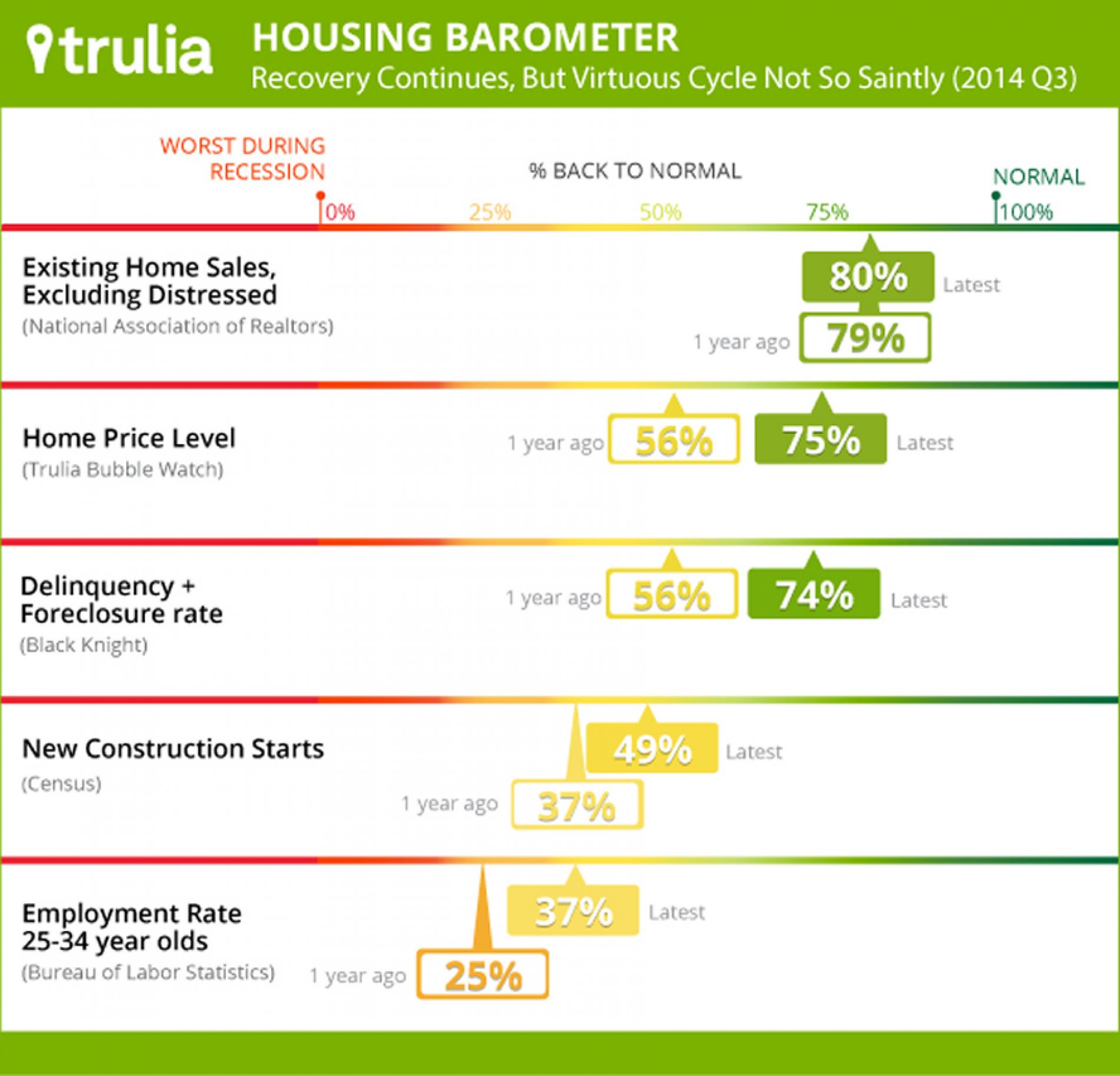 Status of Recovery?
In this snapshot of where we are on the road towards a "normalized" housing market, Trulia chief economist Jed Kolko examines five key factors that impact the market. Bottom line – the absence of the first-time buyer, due to low employment rates among the 25 – 34 year-old demographic, continues to hold back the robustness of the recovery.
Recent announcements from government agencies involved in the mortgage industry indicate that mortgage credit is likely to expand soon. Among other imminent changes are lower down payment requirements which would
From a broad view, the U.S. housing market looks very healthy. Demand is high, employment and wages are growing, and mortgage rates are low.
Sales of existing homes moved up to a greater than expected seasonally adjusted annual rate of 5.19 million, an increase of 6.1% from February. Economists had expected a pace of