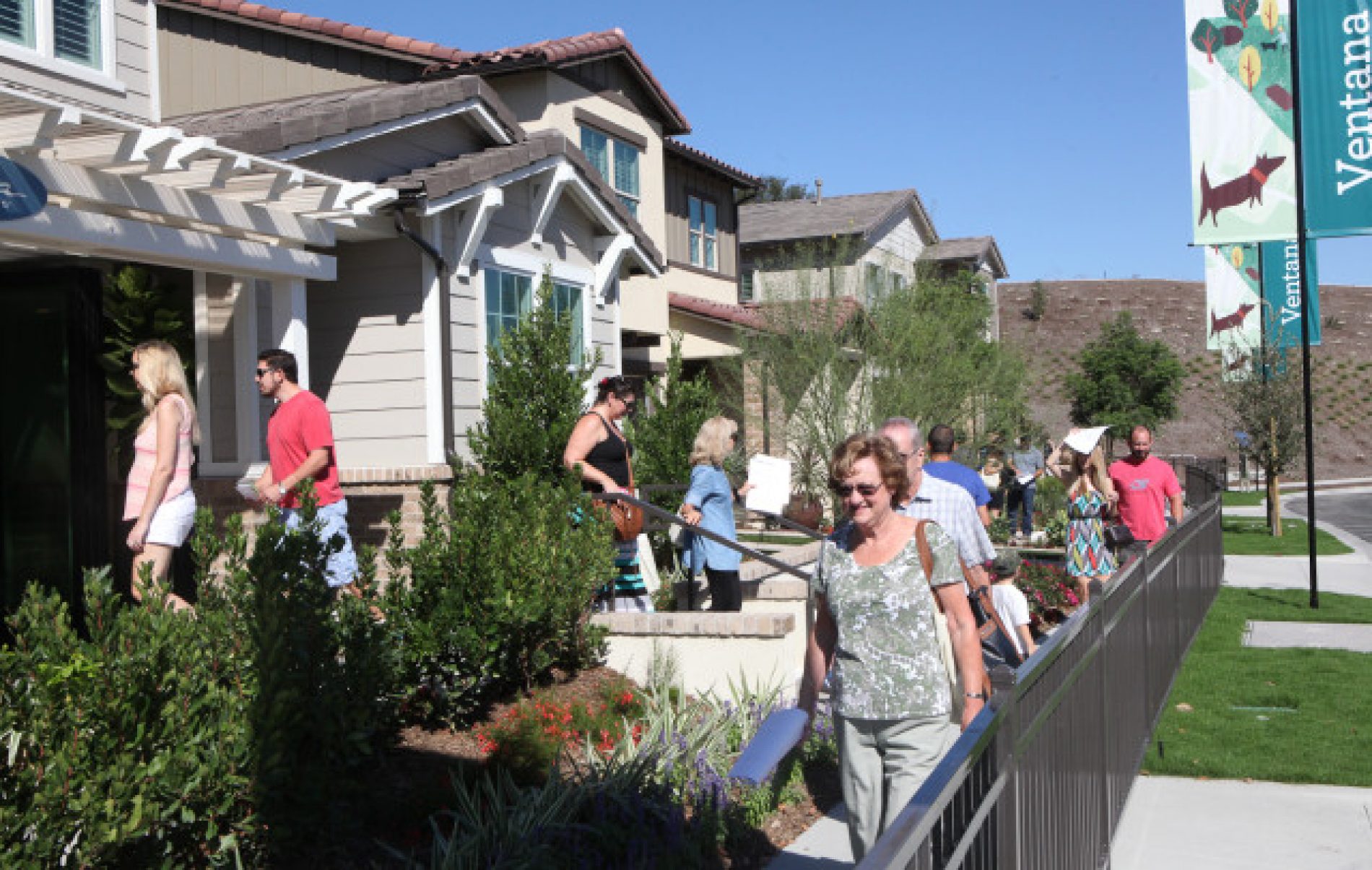 Esencia Draws 10,000 Viewers
Esencia, the second phase of the 14,000-home Rancho Mission Viejo masterplan, opened this past weekend with 42 model homes and drew 10,000 viewers. Esencia, just east of San Juan Capistrano, will be comprised of 2,800 units ranging in price from approximately $500,000 to $1,100,000.
By Marianne Napoles A proposal to rezone 30 acres of rural land to build 180 residential units in northern Chino created the inevitable clash between a housing developer and a
The more than two dozen townhomes in The Olson Company's Fig & Fifty Walk development will hit the market September 9 with asking prices from $578,000.
A major new mixed use project in Granada Hills is slowly moving toward city approval.