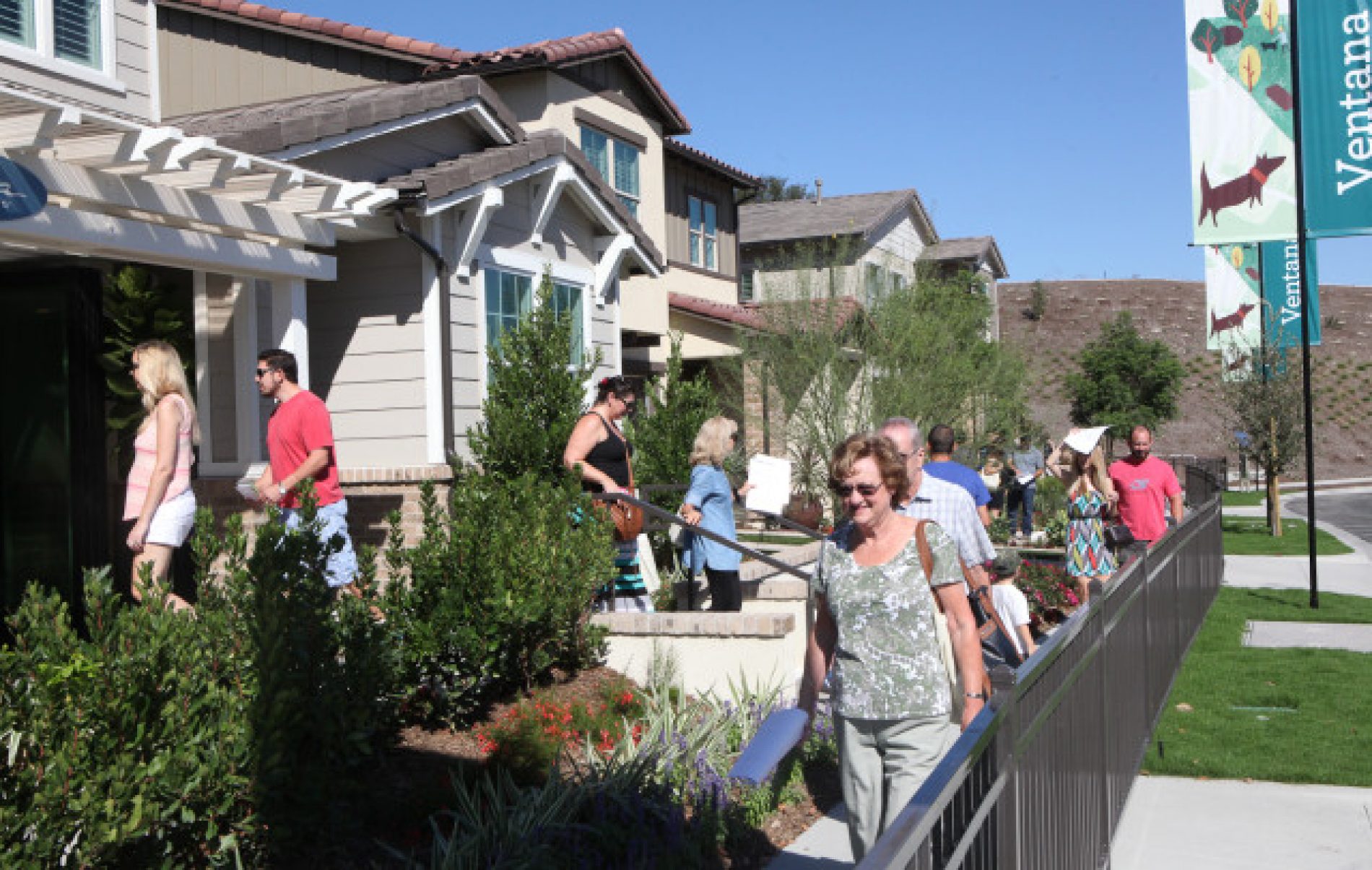 Esencia Draws 10,000 Viewers
Esencia, the second phase of the 14,000-home Rancho Mission Viejo masterplan, opened this past weekend with 42 model homes and drew 10,000 viewers. Esencia, just east of San Juan Capistrano, will be comprised of 2,800 units ranging in price from approximately $500,000 to $1,100,000.
Sal Provenza and Curt Crandall, partners at WD Land, a land brokerage firm based out of Irvine, discuss the business of land brokerage. According to Provenza and Crandall, among the
Spring Mountain Ranch, in the City of Riverside, a 1400-unit mothballed housing development begun during the last housing cycle, sees renewed activity with KB Homes, in a joint venture with
Touchstone Communities announced the approval of the 73.9-acre master planned community, located in Valley Center, California, by the San Diego County Board of Supervisors.