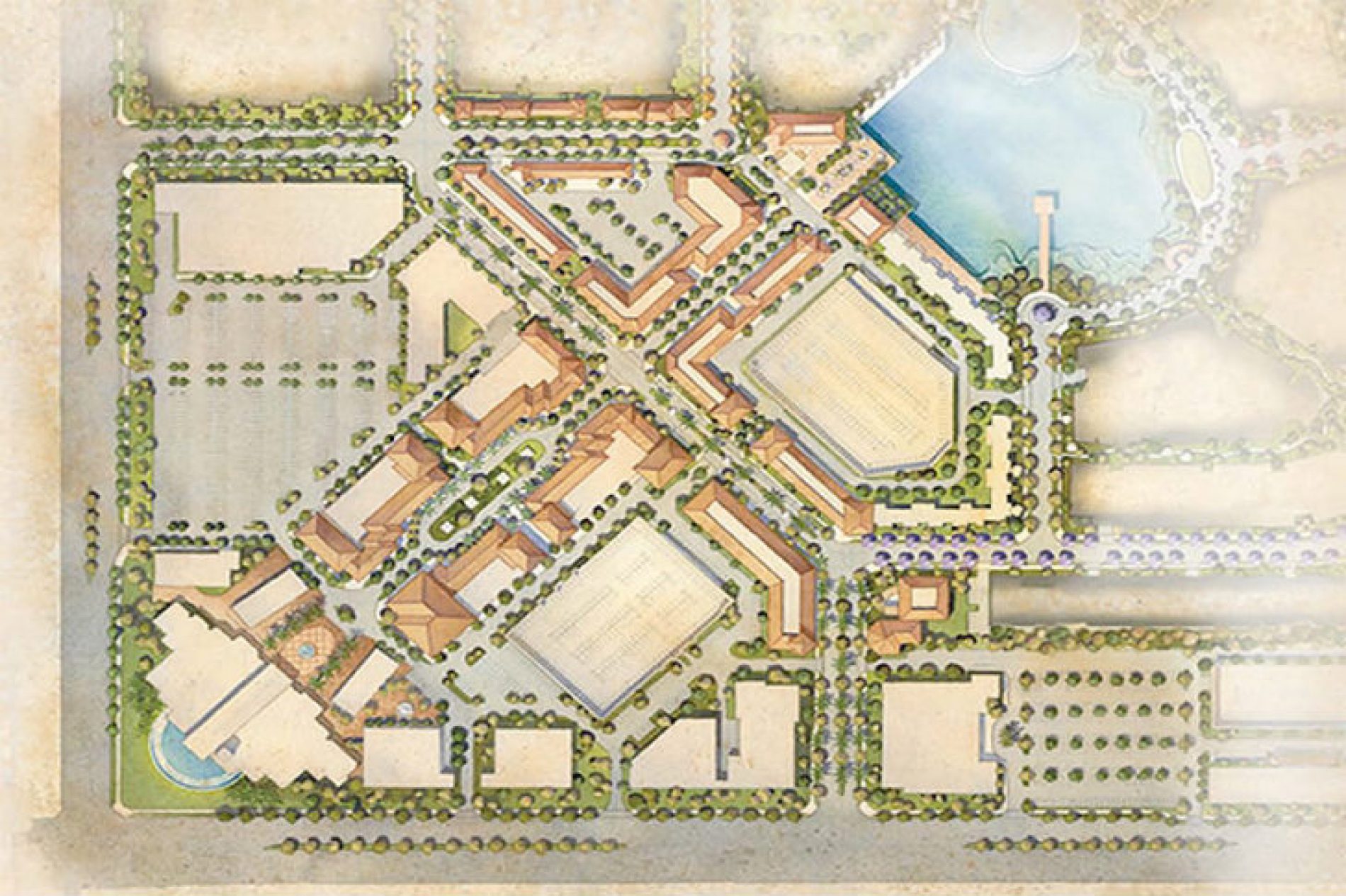 A Look at the Massive Hollywood Park Project
The Hollywood Park project in Inglewood has been in the works for over a decade and it finally appears as meaningful strides are being taken to bring it to fruition. Developed by San Francisco-based Wilson Meany, the project on the former site of the Hollywood Park racetrack will house 3,000 residential units, a 300-room hotel, 620,000 square feet of retail, a 120,000-square foot casino, 25,000 square feet of office space and 10,000 square feet of community space. Most intriguingly, it was recently revealed that the plans have been changed to include a football stadium that could potentially house an NFL football team. With the Kroenke Group (the owner of which, Stan Kroenke, is also the owner of the Rams) as an equity partner in Hollywood Park it is rumored that the Rams could be brought back to Los Angeles.
During the bottom of the housing market, hedge fund magnate John Paulson (who famously shorted the subprime mortgage market earning himself an estimated $4 – 5 billion in the process)
CalAtlantic Homes on Friday announced the Grand Opening of Solana Heights, a new master-planned community bringing three new neighborhoods to the heart of Ventura, CA.
The New Home Company today announced the opening of Amethyst, a first-of-its-kind enclave of 54 paired homes at Parasol Park, the newest community in Irvine's Great Park Neighborhoods. A public