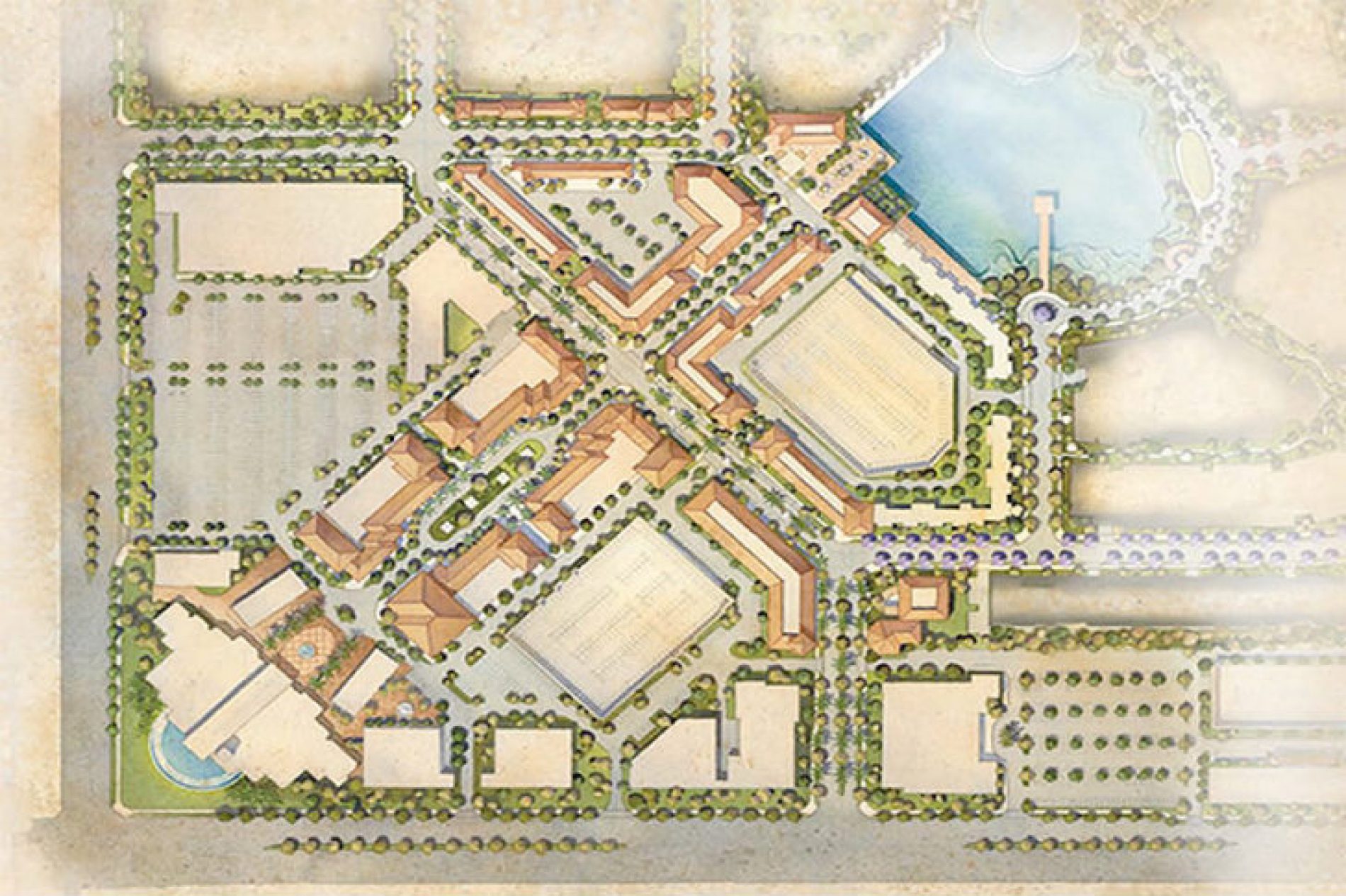 A Look at the Massive Hollywood Park Project
The Hollywood Park project in Inglewood has been in the works for over a decade and it finally appears as meaningful strides are being taken to bring it to fruition. Developed by San Francisco-based Wilson Meany, the project on the former site of the Hollywood Park racetrack will house 3,000 residential units, a 300-room hotel, 620,000 square feet of retail, a 120,000-square foot casino, 25,000 square feet of office space and 10,000 square feet of community space. Most intriguingly, it was recently revealed that the plans have been changed to include a football stadium that could potentially house an NFL football team. With the Kroenke Group (the owner of which, Stan Kroenke, is also the owner of the Rams) as an equity partner in Hollywood Park it is rumored that the Rams could be brought back to Los Angeles.
Irvine, Calif.-based infill builder and developer Brandywine Homes has announced the purchase of the former Excelsior Drive Baptist Church site in Norwalk, Calif. as well as its plan to build
Foremost Companies has announced the grand opening of its first two all-age neighborhoods at Terramor, a new unique multi-generational master-planned community.
TRI Pointe Homes acquires 199 lots in the Five Knolls masterplan in the Santa Clarita Valley area of Los Angeles County. Pricing on TRI Pointe's Grayson at Five Knolls project