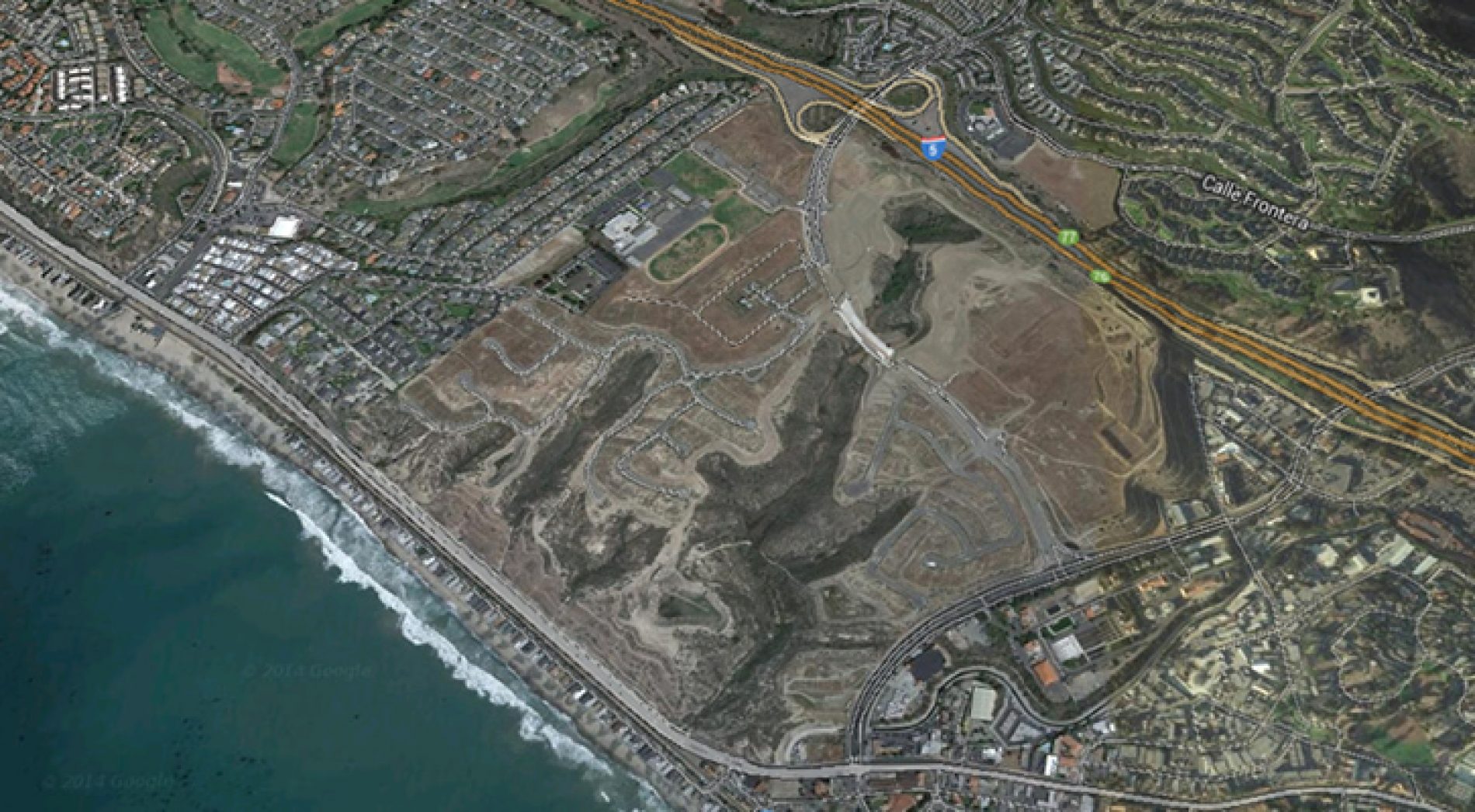 California's Marblehead Project Down to Four Finalists
The California Marblehead Project in San Clemente is managed by Lehman Brothers Holdings Inc. and formerly controlled by Suncal. The San Clemente site is one of OC's last remaining stretches of undeveloped coastal land.
The high-profile 196-acre Marblehead project in coastal Southern California San Clemente is down to four finalists, all home builders, after 11 entities submitted their bids this past Wednesday.
Word is, one of the four bidders–a joint bid by Standard Pacific and Brookfield Residential, and three individual offers from Taylor Morrison Homes, The New Home Company, and Toll Brothers–will win the 300-plus lot site for what informed observers could range from $210 million to $230 million. A winner could emerge as early as Tuesday of next week.
Bids for the Orange County land known as Marblehead Coastal, which has 308 entitled home lots, were due by Jan. 15, according to Terry Ruckle, a principal at Irvine, California-based Land Advisors Organization, which is brokering the sale for Lehman. He declined to say how much the New York-based company expects to get for Marblehead.
An increase in California property values is driving up interest in development land in the southern part of the state, where lots are scarce. Homes in California sold for a median of $360,000 in November, up 24 percent from a year earlier and the 21st consecutive month of annual price gains, according to DataQuick, a San Diego-based real estate data provider.
Lehman and a former partner spent $280 million to $300 million purchasing and improving the Marblehead property, including building streets and installing sewage and drainage systems, according to a person familiar with the land who asked not to be identified because the information isn't public.
Company says more than 500 house shoppers showed up at the Porter Ranch master plan's newest community.
Burbank council members voted 3-2 to deny MLC Holdings, Inc. its preapplication request to submit a proposal to build 34 single-family homes on a 4.7-acre plot at 814 S. Mariposa St.