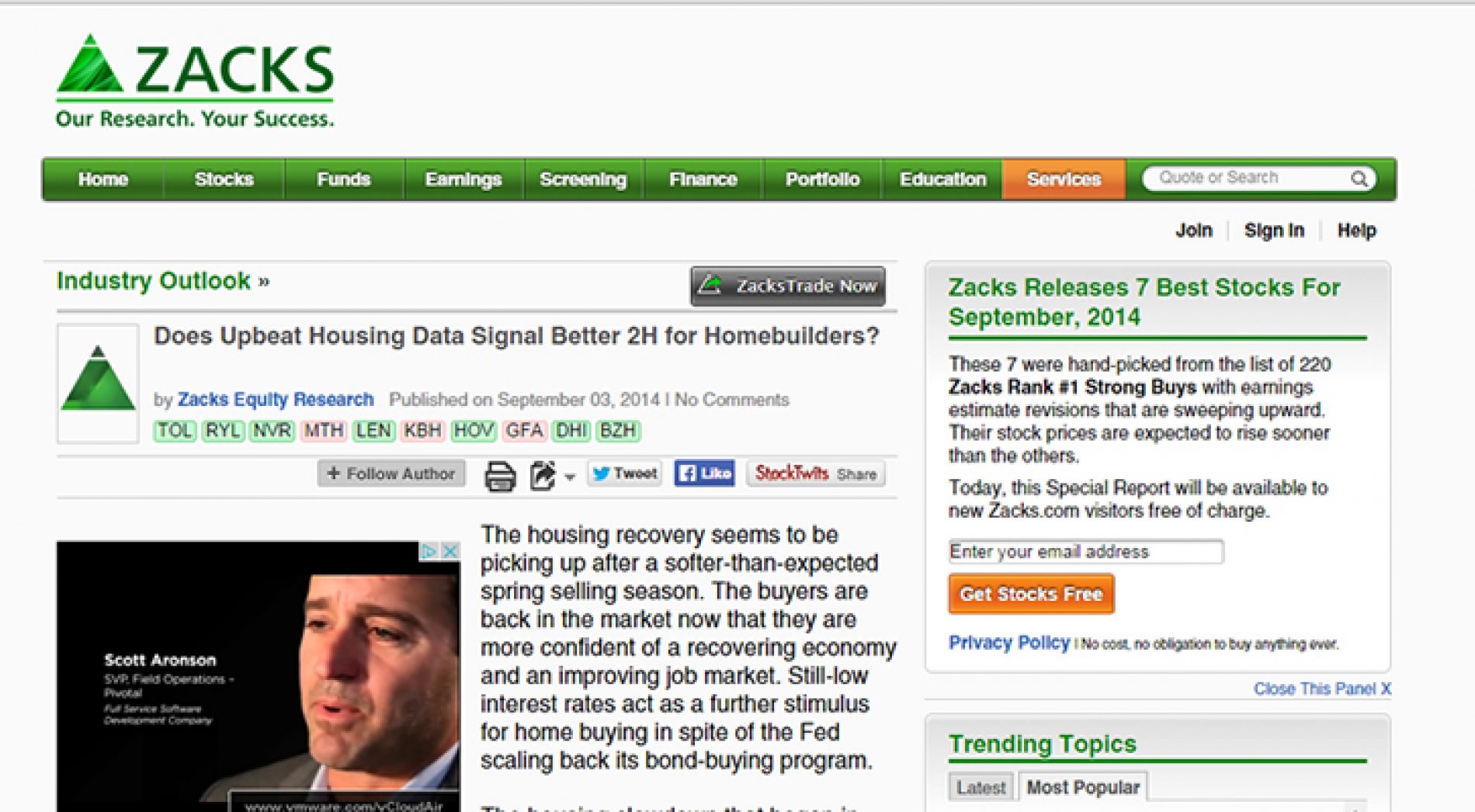 Stage Set for a Strong Second Half of 2014?
In this article from Zacks, many of the factors affecting the housing market outlook for the remainder of the year are examined along with how some of the various public builders are positioned under the current market dynamics.
By Kelsi Maree Borland LOS ANGELES—Single-family developers are becoming more optimistic about the home market as a result of loosened regulations from the new administration, GlobeSt.com reports in this EXCLUSIVE
There is no doubt that the foreign investor has played an out-sized role in the high-end of the housing market over the past few years, but their willingness to keep
Only 28% of home buyers can meet requirements for a median-priced single-family home.