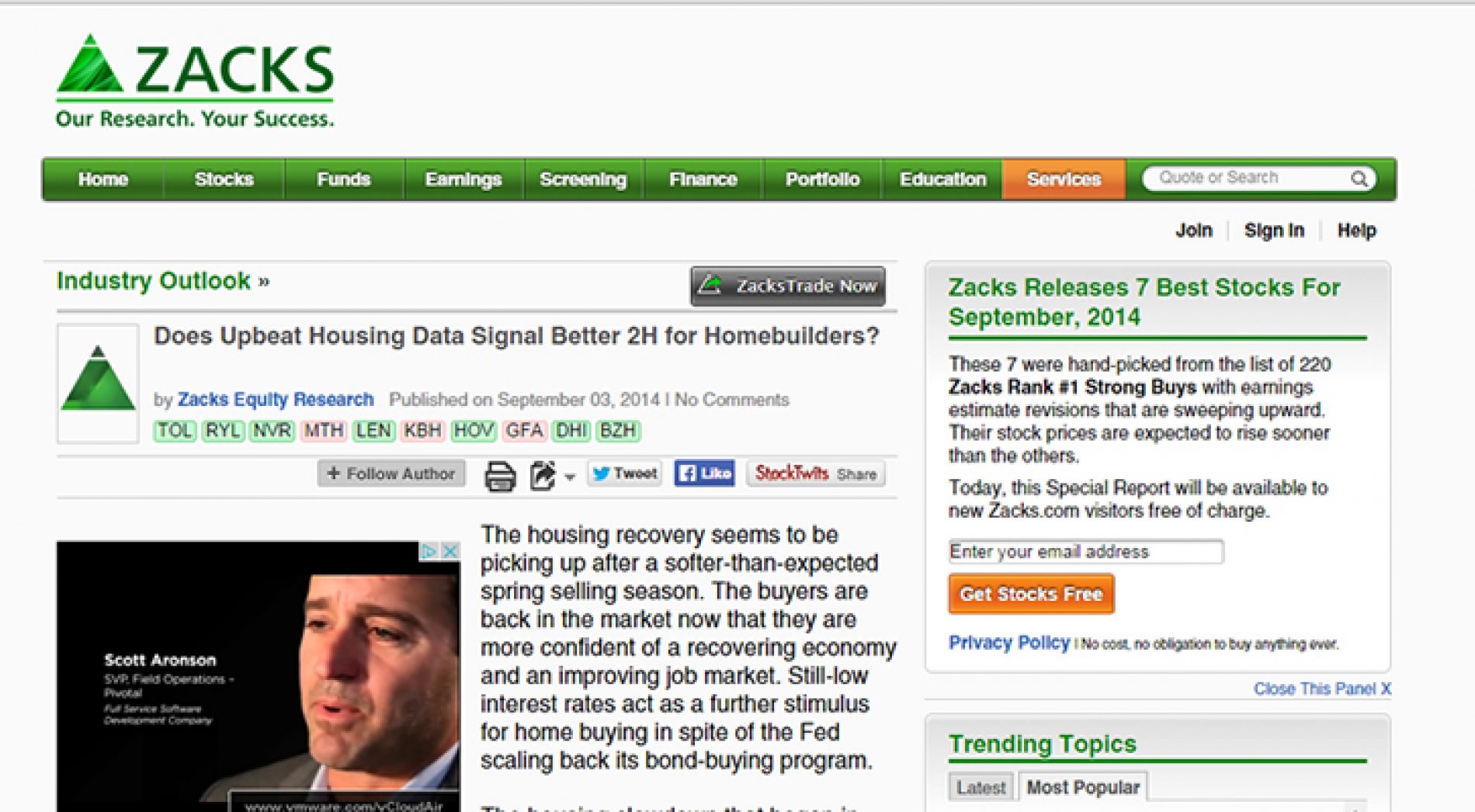 Stage Set for a Strong Second Half of 2014?
In this article from Zacks, many of the factors affecting the housing market outlook for the remainder of the year are examined along with how some of the various public builders are positioned under the current market dynamics.
In the San Fernando Valley, there are plans to level a nearly vacant mall and replace it with some 1,400 homes, boutique retail space and a concert venue.
By Carrie Rossenfeld Townhome price points are more reasonable and affordable than single-family detached developments, are often coming in below FHA loan limits and are therefore more appealing to a
By Conor Dougherty – Suppose there were a way to pump up the economy, reduce inequality and put an end to destructive housing bubbles like the one that contributed to